Advantech Reveals a Full Spectrum of Enterprise SSD Solutions for the IoT Market
1/20/2016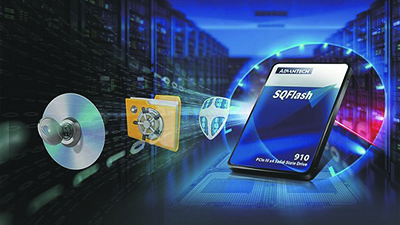 January 2016, Taipei –Advantech, a global leading provider of the industrial flash storage solution SQFlash, today released a series of enterprise SSDs for the IoT market. Advantech's SQFlash enterprise SSD series product line includes a 2.5" SATA SSD, SQF-S25 910S; a 2.5" U.2 PCIe SSD, SQF-C25 910C; and M.2 2280 SSD, in both SATA III interface (SQF-SM8 830) and PCIe III x4 interface (SQF-CM8 910C). All products are designed for a range of for data center and enterprise storage applications. This latest enterprise SSD product series is designed with the most advanced multi-core SSD controller technology which pushes SSD performance to the next level for enterprise applications. What's more, the whole product series comes with our SQFlash Utility with McAfee Anti-virus built-in that provides an ultimate security solution for software protection, data security, and internal encryption; helping you build a more secure system with minimal effort.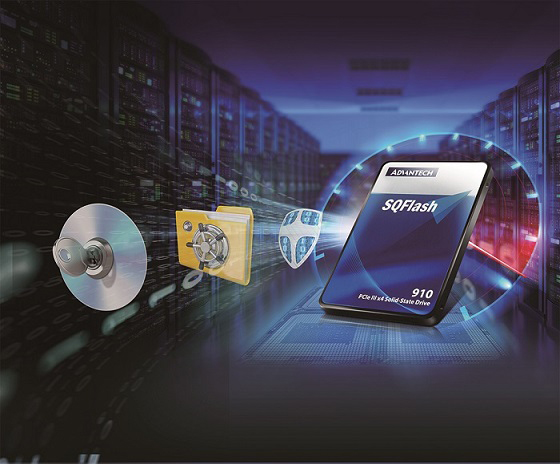 Unrivaled Performance for Data Center and Enterprise Storage Applications
Thriving IoT opportunities bring huge demands for data processing, with big data computing requiring not only the most powerful CPUs, but also the highest performing SSD storage. Advantech SQFlash enterprise SSD series not only provides SATA interface SSD solutions, but also PCIe solutions that provide more than 5 times better performance than SATA-based SSDs. Also, with multi-core designs, we offer on average 50% lower power consumption products compared to other PCIe SSD providers. The new series features a quad-core SSD controller IC that enhances the storage throughput and ensures read/write performance stability even when the disk is almost full. Additionally, the SQFlash enterprise SSD series are the first server storage solutions that support not only MLC-type Flash IC, but also Ultra MLC and SLC for greater endurance. Designed for multi-tasking, simultaneous parallel processing, and fast data transmission with high stability, Advantech SQFlash enterprise SSD series meets high performance and 24/7 operation demands for data centers and enterprise storage applications.
Complete Power Protection and Security Design
Advantech's SQFlash Enterprise SSD series supports a voltage stabilizer for applications with strong electrical interference, which helps stabilize the SSD internal power supply and improve overall signal quality. The temperature inside the SSD enclosure is generally over 50 °C, so for better endurance, SQFlash only applies wide temperature industrial grade tantalum capacitors as the major component for the voltage stabilizers. Knowing that security is the bedrock of IoT, Advantech's SQFlash Enterprise SSD series also incorporates a value-added security solution to complete security functions. The complete security solution includes software protection, data security, anti-virus, SSD access authority, and chip level internal encryption so that users can build up a highly secured intelligent system with minimum effort.

Full Spectrum of SQFlash Enterprise SSD Solutions
2.5" SSD

Compliant with SATA III and SATA v3.2 standard

Quad core processor with stable throughput

Up to 2TB

U.2 SSD
Compliant with PCIe Gen. III x4 interface and NVMe 1.1

Duo-quad core processor with stable throughput

Up to 2TB

M.2 2280 SSD

Compliant with SATA III and SATA v3.2 standard

Quad core processor with stable throughput

Up to 1TB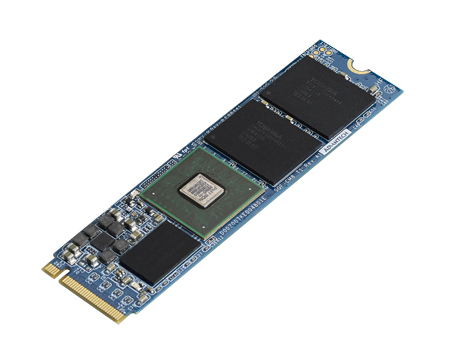 M.2 2280 SSD
Compliant with SATA III and SATA v3.2 standard
Quad core processor with stable throughput
Up to 1TB